The Vodacom Foundation in partnership with Visa and the Ministry of People Living with Disabilities (PVH) and Other Vulnerable People (APV), launched this Thursday 8 September the training of 500 women living with disabilities as part of the campaign "I am able to target the financial empowerment of these women.
It is Ms. Irène Esambo, Minister Delegate to the Minister of Social Affairs, in charge of people living with disabilities and other vulnerable people who launched the training said at the National Learning Center for People Living with Disabilities (CENAPHI ) in the town of Kasa Vubu. .
"We want that at the end of this campaign, we will have women who will no longer find themselves in the streets begging, but who will be empowered and who will also begin to help others," said Mrs. Irène Esambo. According to Ms. Roliane Yulu, interim manager of the Vodacom Foundation, at the end of this training, these women will each receive an M-pesa kit and a fund to start their business. A team is also dedicated to them to ensure that the business runs smoothly.
"One of the pillars of Vodacom is inclusion. We would like everyone to find their place in society and we started with the empowerment of women living with disabilities and we will expand even more in the coming days . These women should learn how to do Mpesa business because you know that Vodacom only uses its technology to improve lives. We hope that it will boom. The training is free," he said.
Mrs. Maranatha Marie Mena, beneficiary of this training, welcomed this initiative. "We are seen as marginalized by society. Many consider us part of the last class, but they forget what is in us, so we thank Vodacom for thinking of us", he expressed.
Also, it should be noted that the beneficiaries of the first phase are all from the province of Kinshasa. The Ministry of PVH & APV made this first selection in all municipalities taking into consideration different disabilities, such as: motor disability: concerning people with a physical disability; people with albinism and people with severe growth retardation: dwarfism.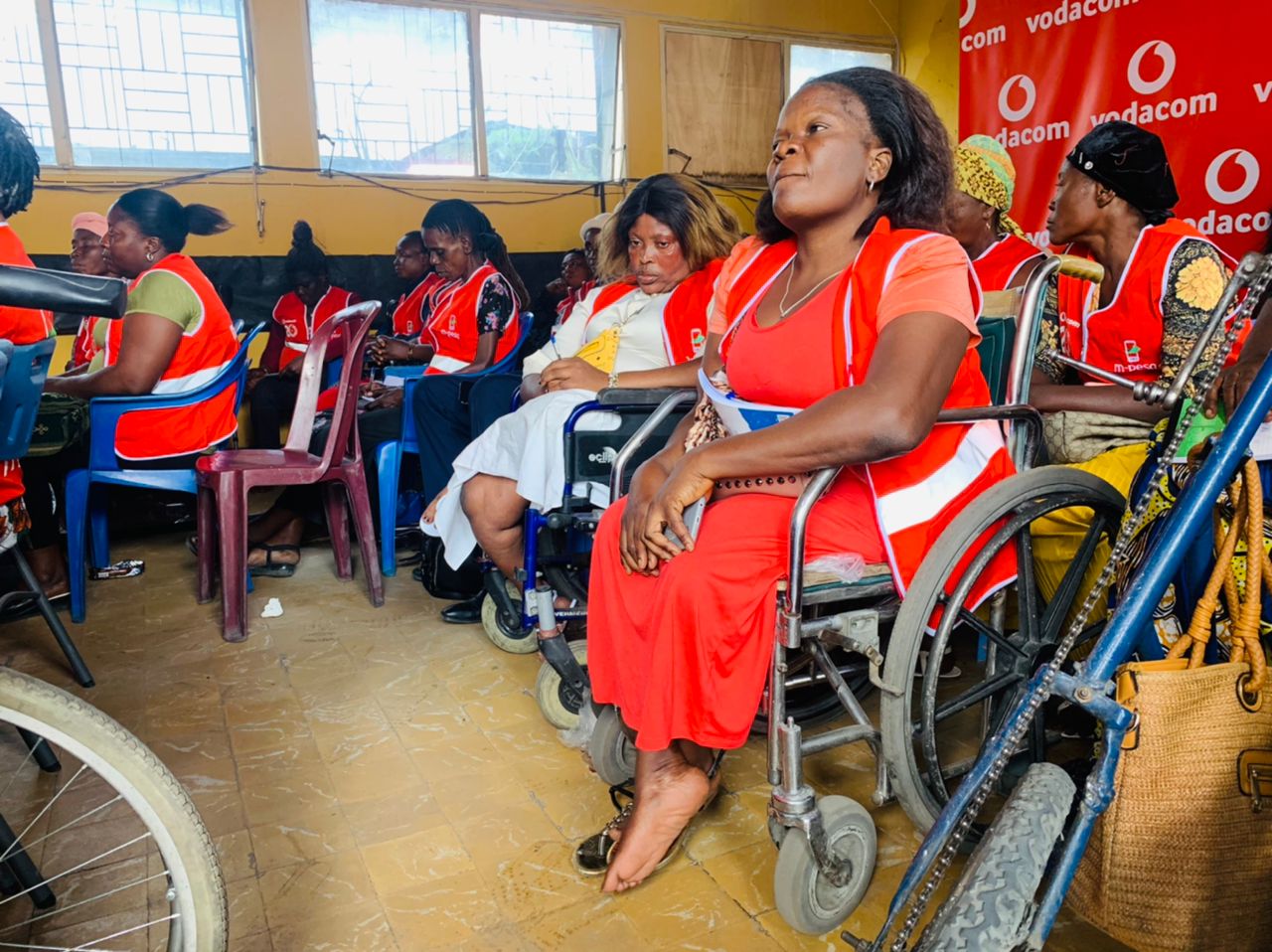 MediaCongo Djodjo Vondi
Djodjo Vondi
mediacongo.net